Door No.8
Every flavour-creation is subject to aesthetic principles, the plate is arranged like a canvas and thought of as an assemblage: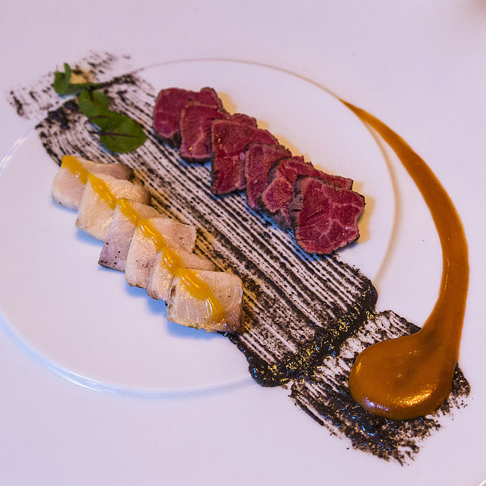 Also the interior is part of the fractal concept ... even the former waitpersons are now understood as vernissage hosts during the evening. Consequently
art
is not telling a story about a maybe-reality but it eventually
becomes reality
. Direct and within people themselves.
"... is art nothing else than reaching the real event,
the unmediated intense perception of the senses and the being."
Hermann Nitsch
But the project reaches much further. It discusses the request of the gallery that was representing us to make less think-art and create more understandable and with all senses graspable art:
"TEAM[:]niel's concept
"thinkART not fastfood"
says it all, there is nothing to add."
Antonio Manfredi, director of CAM
Think-art is poor business since people need something to touch and watch, something to "consume". This "consumability"-request is art work's death, but at the same time it was one of our main sources of inspiration.
All senses should be activated: seeing, tasting, smelling, hearing and touching. We also aimed that our work is dissolved due to consumption with these senses and just remains as memory in the thoughts of the visitors, thus being transferred into thinkART. This is also how the consumability-request is dealt with.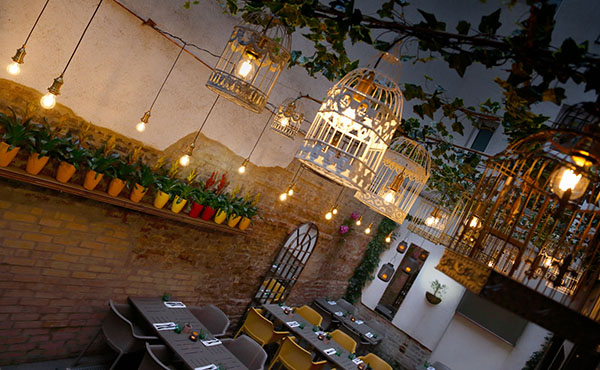 permanent installation,
open Tue - Sat, 5 - 12 pm
DOOR No.8
THE RESTAURANT
Neubaugasse 8
1070 Vienna
door8.at