art goes life ...
is a process that goes on since the ancient world.
Plato thougt that because of their imitation of the real world the arts are of lesser value. Over time art's presentations came that close to reality that it became almost impossible to differentiate between copy and reality. Finally Modern Art destroyed mimesis' dictate, which threatened to suffocate it: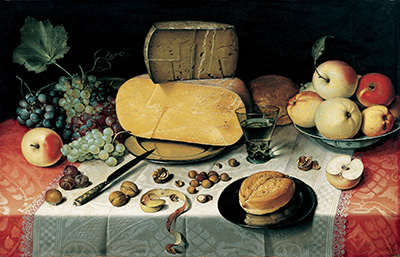 When Marcel Duchamp created "fountain" he impressively ended the representation of reality and initiated the presentation of reality. In his "combined paintings" Robert Rauschenberg put real life object on the canvas, and Joseph Beuys expanded the concept of art even more with his "social sculpture".
"To whom art is life, his life is great art."
Johann Sebastian Bach
The futuristic idea of a banquet celebrated as an art performance was developed further by Daniel Spoerri, who created "eat art". He conserved interrupted meals with paste and preservatives and put them in museums as "snare-pictures". He also valued cooking highly and regarded it as part of the visual arts.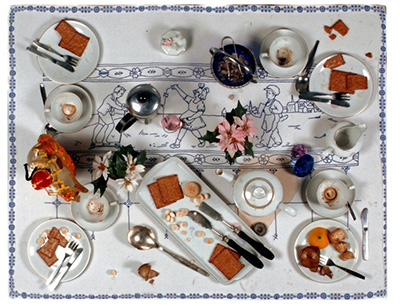 TEAM[:]niel has also made that journey within their works: from the representation with photography to the presentation of the things per se. The most complex work (rather work series) that follows our deliberations most consequently is the
ART GOES LIFE
series. It started with
BEINGone
and reached an important intermediate stage with the realisation of
DOOR No.8 - THE RESTAURANT
.
insectARTHOTEL
is the logical next step on the way, which will find its preliminary ending with the project ARThouse.
"An artist's workshop is always between people."
Joseph Beuys